Mom's Night Out
Evereve and Bumble BFF are partnering for an exclusive event for Mom's Night Out. Join us for a lively panel discussion from local powerhouse moms then sip, snack and shop together (with a store-wide discount!). Grab your mom-friends, get a ticket and don't miss this one-of-a-kind event.
We know that mothering comes in all shapes and sizes and there is not one right way to do this. If you identify at all as a mother or a mother figure – however unconventional it may be – this is for you. (Or…if you simply love wine and clothes and want to be with some amazing women, this is for you, too!)
Tickets are $10 - All ticket sales benefit Every Mother Counts
What you get: wine, light bites, 15% discount store-wide, this night only, panel discussion from local powerhouse moms.
PANELISTS
Davee Ek:
Davee Ek of Davee's Secrets (blog) & @youngbrokefabulous (instagram), uses her ability to remain candid, composed and clever (all while wearing sky-high platforms) in all types of situations — earning her opportunities to work alongside entities like the Mall of America, CBS, Envision, Ignite Models, VON91, Minnetonka Moccasin and I AM MPLS. Her maximalist, cool-girl style has been featured and celebrated by publications like Nylon, Marie Claire, Bloomberg Businessweek, Refinery29, Advertising Age and the StarTribune.

Elizabeth is a television and radio personality in the Twin Cities. She co-hosts Twin Cities Live weekdays afternoons at 3 on KSTP and delivers celebrity news and pop culture updates during her Dirt Alerts on myTalk 107.1 at 8:20, 12:20 and 5:20. She grew up in Apple Valley but now lives in Minneapolis with her husband Jay, daughter Bernadette and son Franklin. They also share their home with a German Shorthair Pointer named Gracie Lu and a flock of chickens in the backyard. Elizabeth is passionate about cooking with as much home grown produce as possible and wants to add a hive of bees to her yard next!
Molly is a born and raised Minnesotan and resides in Woodbury with her husband and two small children. She started her blog, 'Raising Buddies' while pregnant with her daughter Vivian to share what it was like to have two under two. In her free time, you will find Molly doing DIY projects and exploring local parks with her family.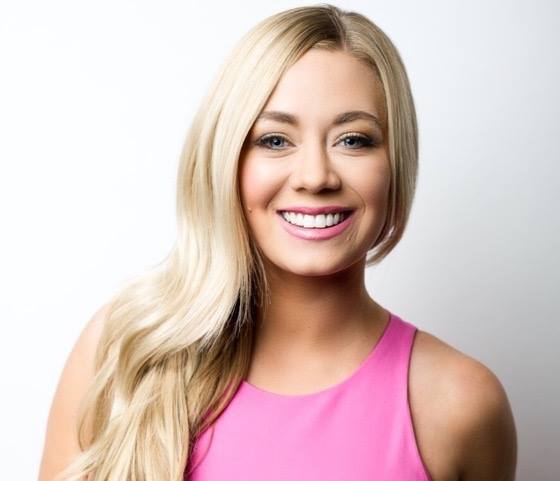 Carly is a Minnesota-based radio and TV personality. She recently launched her own radio show on KFAN, Overtime, with a focus on professional athletes and their charitable/community work. Carly is married to Minnesota Wild's Jason Zucker and they have two children, Sophia and Hendrix. The Zucker's are passionate about supporting the University of Minnesota Masonic Children's Hospital and are currently raising funds for the Zucker Family Suite and Broadcast Studio through their #Give16 Campaign. In her free time, Carly loves to uncover the fashion and lifestyle scene here in Minneapolis.
Heidi Watson is the Chief Creative Officer and Fashion Director at Evereve. She has been in fashion and retail her whole career, and the last three years with Evereve have been the journey, challenge and adventure of a lifetime. She's a mom of three and a Minneapolis native – though she traveled around the Midwest a bit before resettling with her hubby of 15 years in the Linden Hills neighborhood. Heidi is a sun-seeker at heart, loyalist to a fault in her soul, an obsessive shoe collector and a runner (by necessity!).