"Comparison Is The Thief Of Joy"
"Comparison Is The Thief Of Joy"- Theodore Roosevelt. It's funny to think that Instagram wasn't invented when Mr. Roosevelt first said those words but damn, it is hard not to compare yourself while constantly consuming everyone's highlight reel. Right? Bumble is all about empowering you and creating connections through a safe, online environment while prioritizing kindness and respect. We created this event to empower you to love yourself and those around you and understand that comparison truly is the thief of joy.
This event took place at The Lynhall!
Sameh Wadi is a renowned chef, restaurateur, cookbook author, and spice connoisseur. Opening his first restaurant in 2007, a fine-dining Middle Eastern restaurant in the Warehouse District called Saffron, Sameh quickly became known throughout the Twin Cities and beyond for his playful and delicious take on global flavors, heavily influenced by his Palestinian roots. Sameh is now chef-owner of Uptown mainstays World Street Kitchen and Milkjam Creamery, as well as Grand Catch, the newest addition to his family of restaurants and his first foray into the St. Paul restaurant community. He feels strongly that if something doesn't bring you happiness, it isn't worth your time—which is why he spends many hours per week looking at dog accounts on Instagram.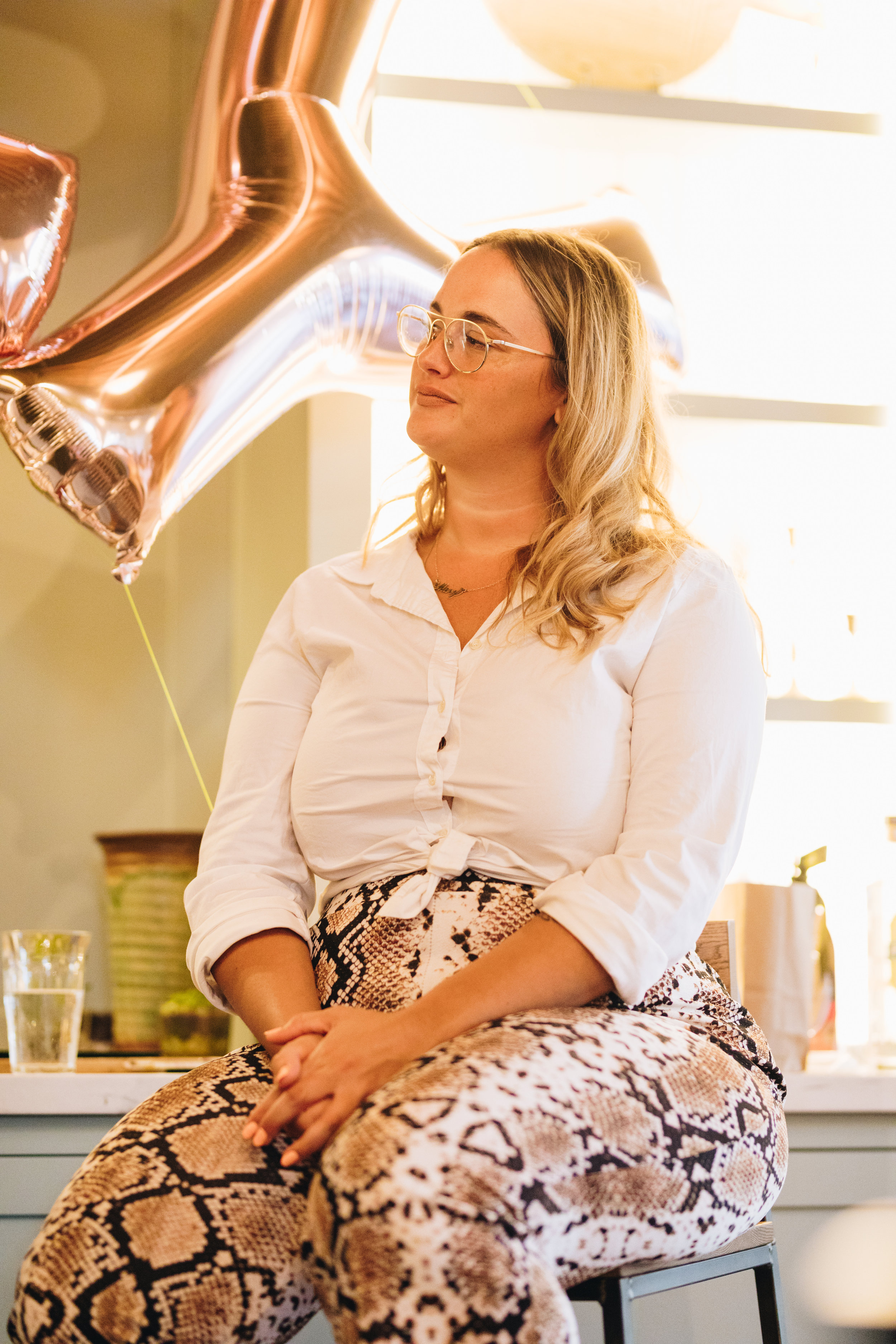 Emily Eaton is a normal woman who overshares on the internet a lot but IRL is very much an introvert. She is a body positive influencer, self-care kween and mother to many plants. She also promotes radical self-love and wants everyone in the world to learn how necessary it is to put yourself first.
Artist, designer and illustrator Ashley Mary of Ashley Mary Art + Design works out of her studio in NE Minneapolis, turning playful collages into spirited paintings, and abstract patterns into whimsical product designs. Her work is a constant exploration full of happy accidents, lively compositions and positive energy she hopes to put out in the world. Outside of her studio practice, Ashley freelances as an illustrator, graphic designer, and prop stylist working with a wide range of clients to help bring fresh life to their environments and brands.